Increasing the revenue of your Wake Park business can be achieved through a variety of ways and we've covered some of them in our blog series already. Today we want to look at two sources of income that are usually overlooked: parking and charging stations. Parking is not only an expected commodity, it also provides passive income. That's also the case for charging stations, even more so if you can get your hands on government funds.
The planning and construction of your future Wakepark is pretty exciting – so exciting in fact, that crucial topics that are perceived as 'boring' are sometimes ignored. We've seen this time and time again first hand when talking to our clients. And we get it. Things such as parking aren't something that lingers at the forefront of your mind when you envision the awesome experience that your guests are going to have in your park.
But the actual visitor experience begins long before your guests first hook into your cable system. And while you have no influence over their experience before they arrive at your location, once they do arrive, not a single aspect of their visit should be ignored. Usually, this begins with arriving by car or bike and looking for a place to park their vehicles. So even though parking sounds pretty boring, it is actually the first step in the visitor experience that you have some form of control over. It can also set the mood for the day, especially if it starts off bad.
As long as it is not a muddy wasteland, parking spots come with few expectations. They should be easily accessible for whatever transportation is available and popular in your area. If guests arrive by car or motorcycle, they want to quickly find a free parking spot and have as little walking time to your park entrance as possible. Bicycles need their own parking option with solid structures to secure the bike to. Make sure to put signs at the nearest public transport stops to guide visitors from there to the park entrance and maybe consider asking your local administration for a dedicated bus stop for your Cable Park.
If you aim to advertise to a wide range of guests and possibly collaborate with tourist agencies, you should be able to accommodate bus-sized vehicles with proper parking as well.
Not offering (enough) parking is going to annoy not only your guests, but the municipality and any neighboring business as well. There are few things locals will get more enraged by than public infrastructure that's being blocked by tourists.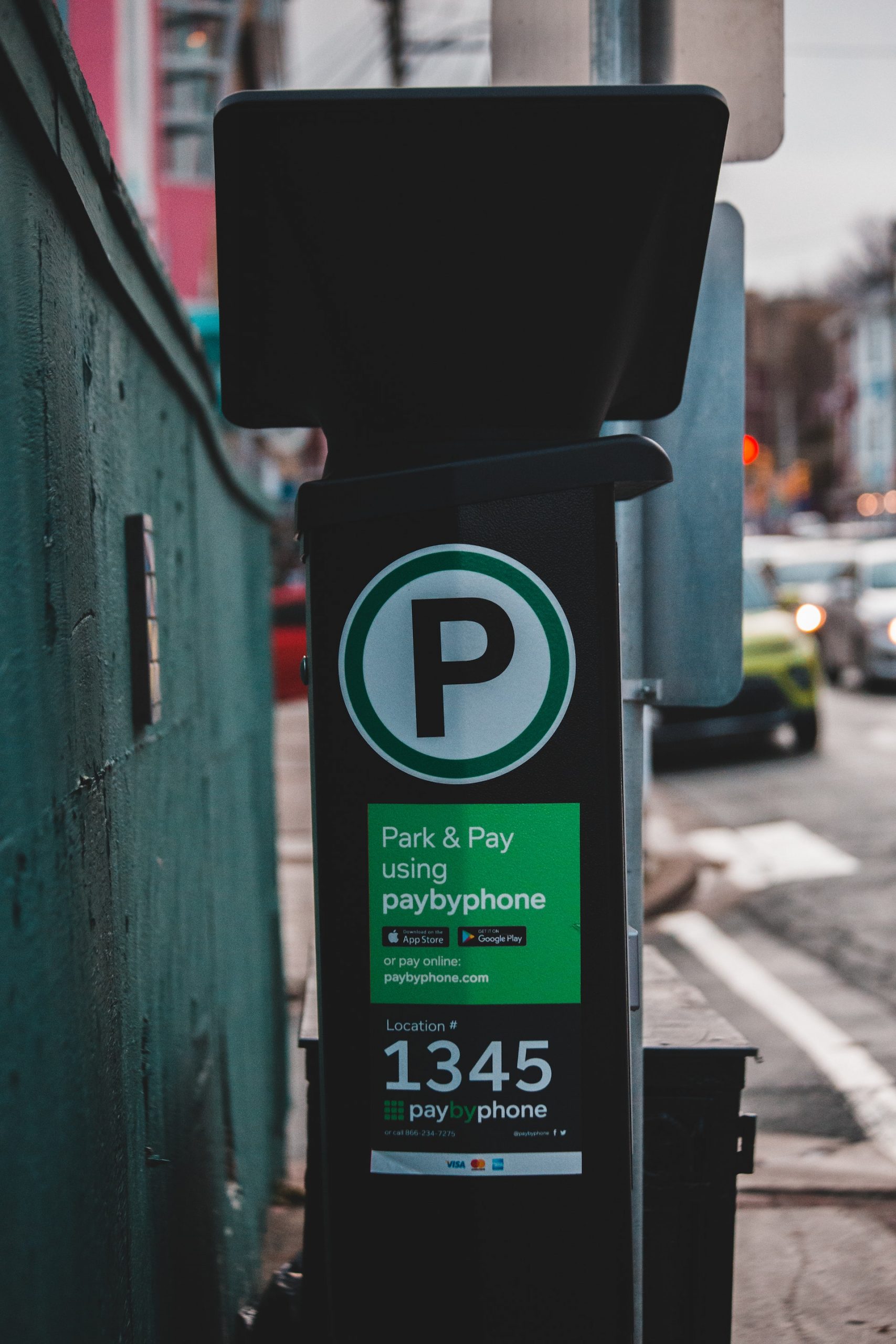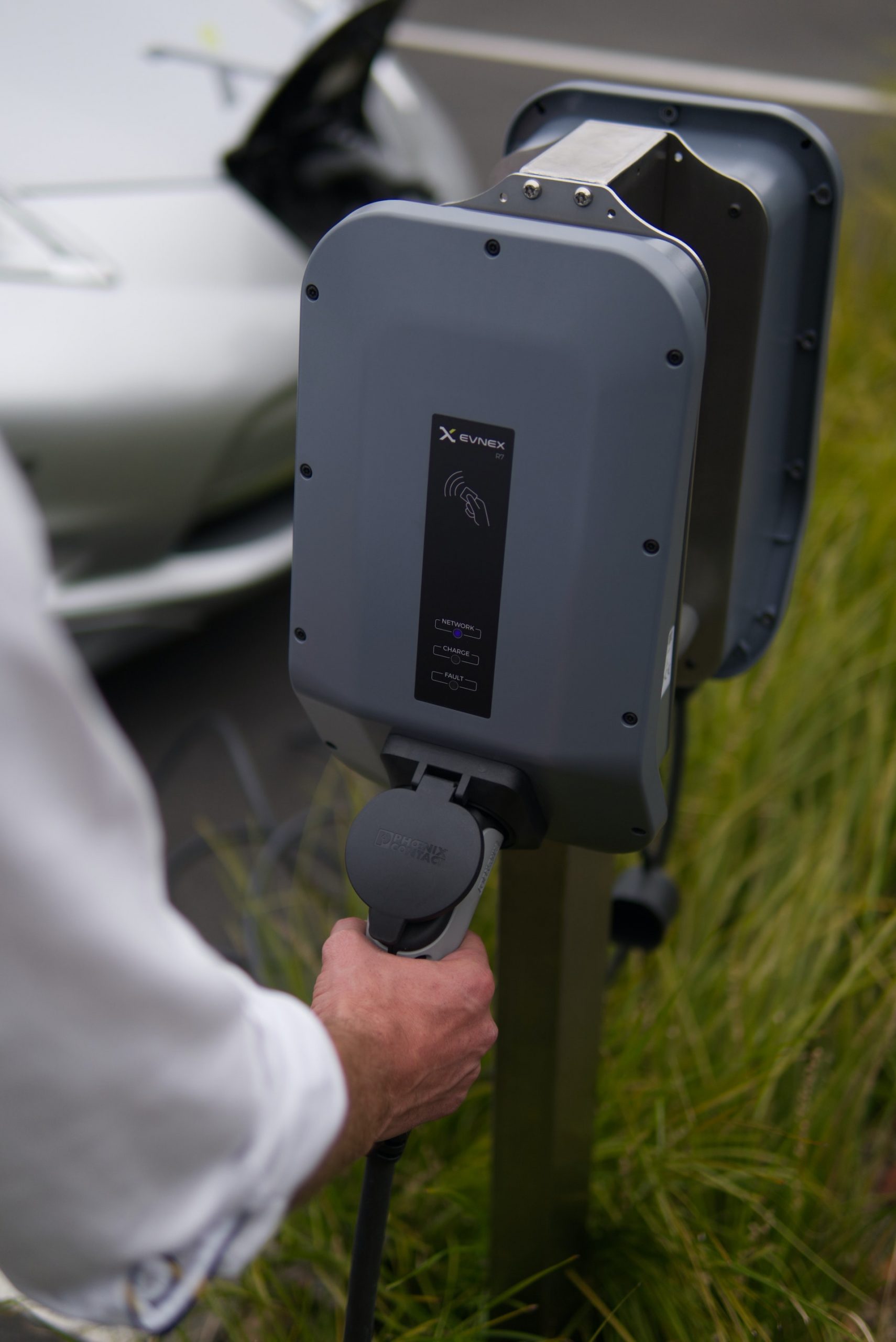 Parking as a form of passive income for your Wakepark business
Parking fees that are collected through an automated toll gate are an easy form of passive income. If you monetize parking, it is important to keep the parking spots clean and tidy and possibly provide a minimum form of security, such as fences and camera surveillance.
Attention to detail goes a long way as usual. Garbage cans, a few benches and a watering spot for dogs for example help to give your guests a feeling of appreciation. Same goes for special parking zones for families and disabled guests.
Charging stations are in high demand
Many Western countries are on their way to transform individual transportation from fossil fuels to electricity. Expanding the network of charging stations is a key factor of this transformation which is why many governments as well as electric car manufacturers provide financial incentives for property owners to make their land available for a charging station or to maintain their own. Depending on the country and specific case, you can even engage in emission certificate trading and get paid for the electricity you provided – on top of the actual customer charge.
Maintaining your own charging station works even better in combination with producing your own electricity through solar and other means. We're going to cover renewable energy production in a separate blog post in more detail in the future so stay tuned if that's something that you're interested in!
We hope that we were able to shed some light on why parking can actually be an exciting topic in your Wakepark business plan as well. If you're interested in talking about the possibilities of parking fees and charging stations in context of your Wakepark, don't hesitate to get in touch with us!
When it comes to wakepark projects, we see similar challenges over and over again that even the most ambitious can fail at. We reveal what these are and how you can best prepare yourself to make your project a success.
Inquiries & Sales
Office hours: 10am-5pm (CEST)
Phone: +49 89 244 134 05
Mobile: +49 172 6390 639
You plan on building a wakepark? Anne is the expert you want to talk to. Having a strong background in architecture and urban planning, she can quickly walk you through the requirements, the project timeline and any budget question that you might have. Anne handles all Full Size Cable system installations and we are not sure why you are still reading and haven't picked up the phone yet.
PLACEHOLDER
Onboarding & Planning
Project Management
Cable System Inquiries
Anne Eaton
Director of Sales and Project Management