Showing 1–24 of 404 results
Please contact us if you have questions or want to inquire about our services worldwide. Make sure to include all relevant information, like water depth and the size and type of the body of water to enable us to get a good understanding of your project's circumstances. We're looking forward to hearing from you!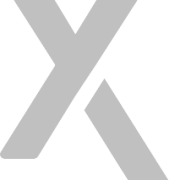 Director of Purchase, Aftersales Services & Shop
+49 89 244 134 05
shop@wakeparx.com
Dear customer,
welcome to our new cable park store! We have combined the previously seperated product line-up from Sesitec and Wakeparx into a single, more user-friendly experience.
Please not that placing an order will require you to create a new account for privacy reasons. Browsing does not require an account. Thank you!
Our store is still in beta so if you encounter issues, please contact us: shop@wakeparx.com
Kind regards,
WAKEPARX TECHNOLOGIES AG TEAM
Liebe Kunden,
willkommen in unserem neuen Cablepark-Shop! Wir haben die bislang getrennt geführten Produktreihen von Sesitec und Wakeparx zusammengeführt.
Aus Datenschutzgründen müssen wir Sie bitten, sich im Bestellprozess einen neuen Account anzulegen. Stöbern können Sie auch ohne Zugang. Viel Spaß!
Unser Shop ist noch in der Beta. Sollten Sie Probleme haben, kontaktieren Sie uns bitte: shop@wakeparx.com
Mit freundlichen Grüßen,
WAKEPARX TECHNOLOGIES AG TEAM